The Friends of Parks Inc. Board has purchased a number of items that are freely available to Member Groups that wish to make use of them for events they have organised or are involved in, such as the opening of the walking season, regional shows, park of the month etc. There is a straightforward online booking form for groups to submit.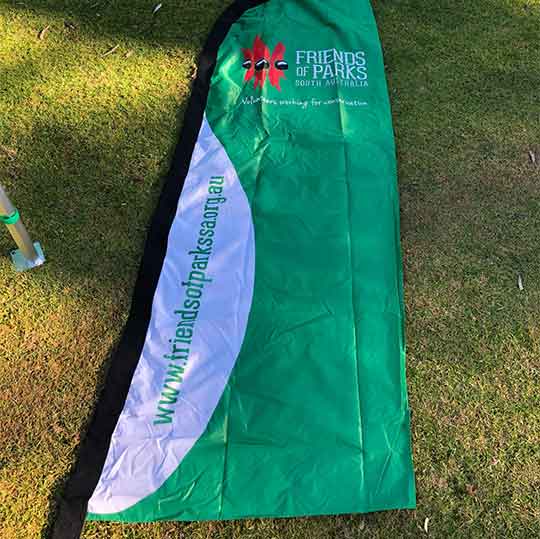 Tear Drop Banner
The Board has recently purchased two (2) medium-size banners along with a 15 kg base plate and banner pole. They both come in separate carry bags and are easy to transport. Perfect for use in the field if you want to garner attention to your group and the activity you are involved in.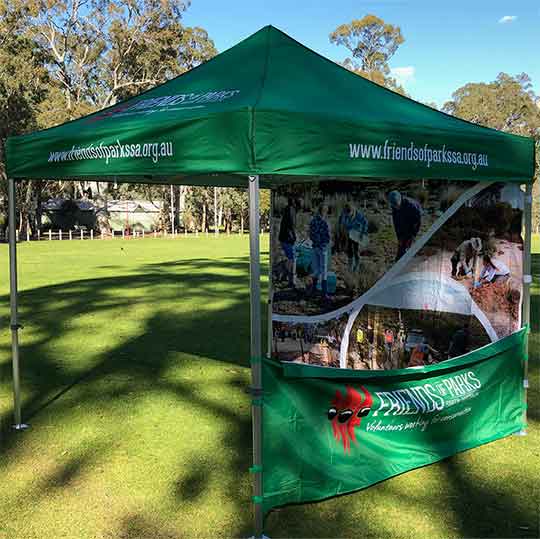 Marquee
The marquee measures 3m x 3m, with a roof, backwall and two half side walls. All surfaces have the Friends of Parks logo (in colour) with the backwall having a montage of volunteer activities. The marquee has tie down straps and steel pins to anchor the structure once erected. Once packed down into its wheeled carry case, it is quite long and will need a vehicle with a good size boot (medium to large SUV or 4×4) or even better a tray top or ute.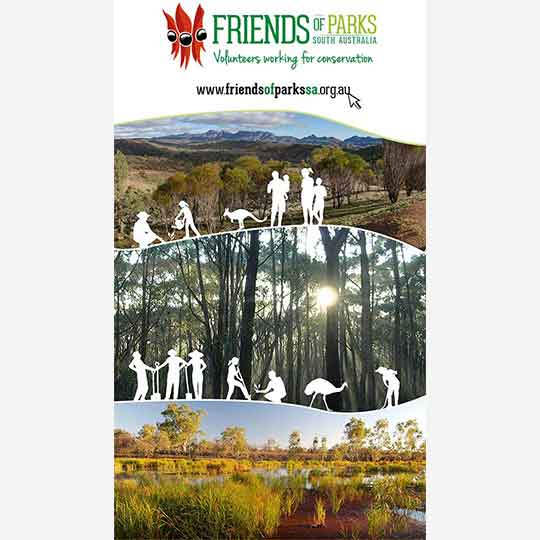 Pull-Up Banner
This is an advertising pull up banner that advertises the Friends of Parks organisation and its URL website. It is light and portable, spring loaded so it easily winds back down once released from the upright pole that it attaches to. Perfect for public meetings, AGM's, group promotional events.
Complete and submit the form below to request to book an item to loan.